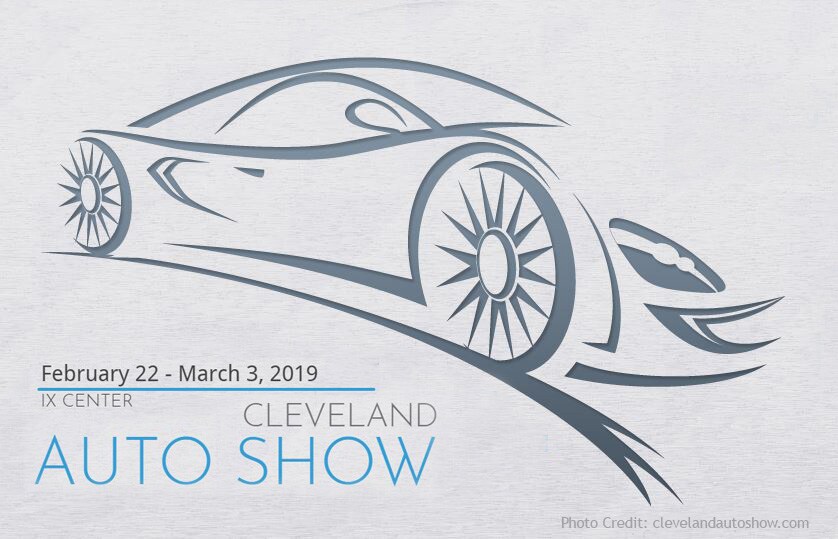 It's finally time for the 2019 Cleveland Auto Show.
Remember, it runs through Sunday, March 3 – don't miss out.
There's a LOT more going on than just the latest vehicles to drool over.
Take a look at what else you can expect when you attend.
Celebrity appearances
While the "celebrities" are vehicles, that doesn't make them any less exciting to see.
These cool cars will be on display throughout the entire show:
Scooby-Doo's Mystery Machine.

Transformers: The Last Knight's Optimus Prime.

The time-traveling Delorean from Back to the Future.

A LEGO Chevy Silverado that's inspired by The LEGO Movie 2: The Second Part.

Dumb and Dumber's "Shaggin' Wagon."

Furious 7's 1970 off-road Charger.
Here's what else is happening during the 2019 Cleveland Auto Show.
Ride N' Drives
This is always one of the most popular events at the show.
This year's events will be hosted by:
Chevrolet.

Chrysler.

Dodge.

Fiat.

Jeep.

Kia.

Mazda.

Nissan.

Ram.

Subaru.

Toyota.

Volkswagen.
Of course, there are also ride attractions "Camp Jeep," and the "RAM Test Track" to enjoy, as well.
Millionaire's Row
This is your chance to take in some "dream cars."
You'll enjoy drooling through this display.
(The makes and models that will be featured this year haven't been announced yet.)
Classic cars
The Classic Car Competition is one of the most anticipated events of the auto show every year.
This year's selections will be on display in the South Hall of the I-X Center.
The vehicles are locally-owned and are 25 years old or older.
Each one has the chance to be named "Best of Show" or "People's Choice."
Vehicle giveaway
This year's giveaway could see you win a 36-month lease of either a 2019 Honda Accord Sport or a 2019 Honda Ridgeline RT.
A finalist will be chosen during each day of the auto show. They'll be invited back on Sunday, March 3 for the Grand Finale, during which two winners will be chosen.
What's catching your eye this year?
You'll definitely see at least a few vehicles you could see yourself in.
After your visit to the auto show, swing over to one of your Serra Auto Park locations and take one of your favorites from the auto show for a test drive.
See you soon!