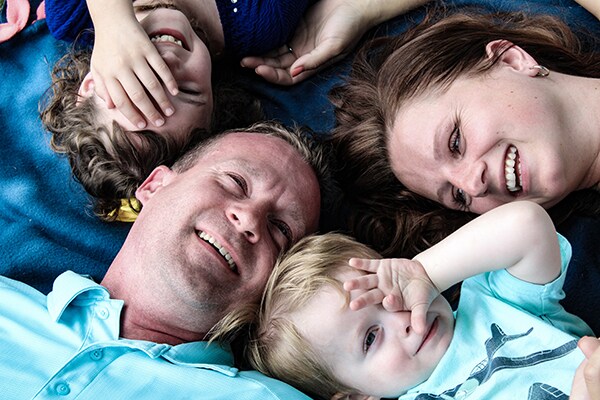 At Serra Auto, we're serious about putting our customers first.
People Pleasin' is more than just a motto to us.
We understand how important it is to our success to have people like Sales Associate Ashley Johnson on our team.
A local Akron girl, Ashley has been at our Serra Acura location for one year and she was willing to answer some fun questions to let you get to know her better.
All About Ashley
What's your favorite local food joint?
Jimmy John's. It drives my fiancé crazy, but I'll pack a good lunch, yet still end up ordering a quick lunch while on the run for customers.
Where can we find you on a Sunday afternoon?
After a fun morning volunteering with the toddlers at my church (Cornerstone in Akron), I enjoy local car shows or community events.
I love my little neighborhood so much, so you'll also find me hanging with my family and neighbors while the kids ride their bikes.
What was your first job?
Waitressing at Luna's in Cuyahoga Falls where I learned the basics of customer service very quickly.
What's your most-used emoji?
The squirt gun for sarcasm, hearts to spread more love, and the purple devil for my fiancé, to remind him that I am a troublemaker.
I use emojis to accent almost every text message exchange!
What was the first concert you attended?
Rebecca St. James. I grew up in a strong Christian-music home.
What's your hidden talent?
I have dance moves like Missy Elliot's crew when no one is looking.
If you had to eat one thing for every meal, what would you eat?
Buffalo Chicken Pizza at Guiseppes!
Knowing what you know now, what advice would you give your 18-year-old self?
Follow your own will and the good mentors it leads you to. There are NO coincidences in life, only the perspective you choose to channel the circumstances through.
Confidence with your focus and dedication, along with diligence, are what achieve success.
Let the sayers keep saying, while you keep to getting shiznit done! (You have to use cool words when conversing with teenagers!)
What would customers be surprised to learn about Serra?
Our sales team has the freedom to make or break communication with our customers. Automotive Sales boils down to bringing a self-driven opportunity in quantity form. Serra gives you the trust and freedom to explore what it truly feels like to build relationships and referrals within the community. I am so thankful for the opportunity and personal growth that they offer me every day!
Stop in and see Ashley's friendly face at our Serra Acura location!