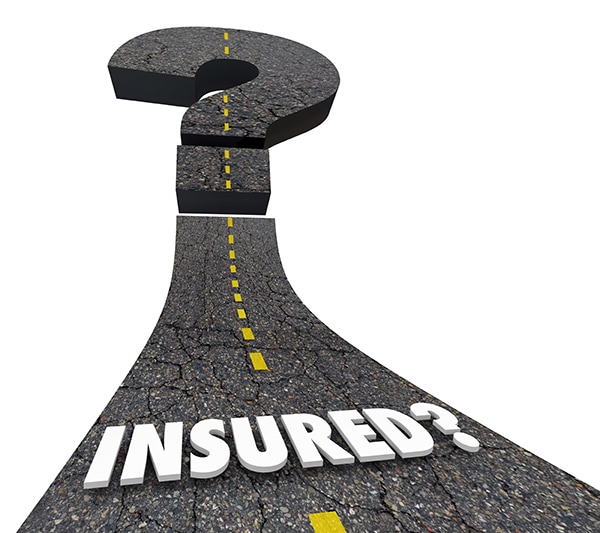 It's a well-known fact that driving without car insurance is illegal.
But, can you buy a car without insurance?
There are a lot of factors that play into this question, but the short answer is YES.
Let's take a look at the ins and outs of purchasing a car and having it insured.
First things first
It doesn't make sense to attempt to purchase automobile insurance before you have a vehicle.
You can't get coverage without providing details about the specific car you're buying insurance for.
Things can get a bit tricky, depending on the way you're purchasing your vehicle.
First-time car buyer
If you're walking onto a car lot and buying a vehicle for the first time, you'll need to get coverage before you finish the deal.
But let's back up a bit.
Before you begin car shopping, it's a good idea to do some research.
Browse around and get a feel for what kinds of vehicles you're interested in.
Once you have an idea, you can play around with online sites to get an idea of how much insurance you'll pay for various cars.
You can also check into car insurance rates while you're at the dealership. Just make sure you give yourself enough time so that you're not making a snap decision.
The bottom line is that if you're financing your vehicle, you'll have to show proof of insurance before the lender will approve the deal.
What about a policy on your current vehicle?
Many people who are buying new cars are replacing an older one, so they already have insurance.
That policy may be good enough to drive your new car off the lot, though you'll need to make the necessary changes as soon as possible.
Depending on the insurer, you could have anywhere from 5 to 30 days to make the switch.
Don't go it alone
The friendly folks at any of our Serra Auto Park locations can not only help you find the perfect vehicle, but they can also help you make sure your new ride has the coverage you need to drive it off the lot.
Stop in and see us today!