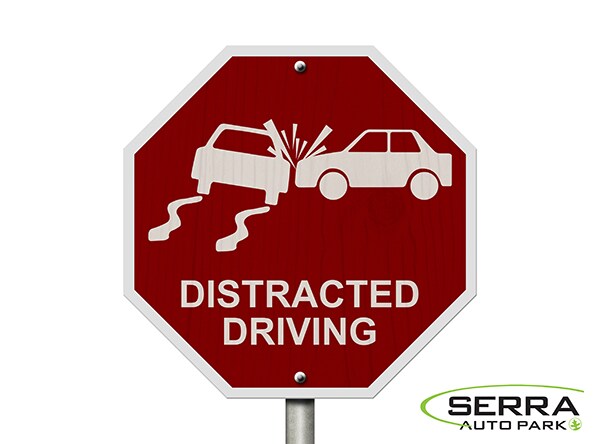 You hear a lot about the dangers of texting and driving.
And rightfully so because it's become a huge, deadly issue as more and more people embrace technology in all its forms.
But there are other distractions that can have just as serious consequences.
Here are some other unsafe driving habits to avoid at all costs.
1. Getting ready for the day
You'd be surprised how many people use their morning commute for putting on makeup or firing up their electric shaver.
Do your grooming at home to keep your attention where it belongs when you're behind the wheel.
2. Breakfast, lunch, and dinner
It's simply not safe to drink and/or drink while you're driving.
Your coffee spills, the tomato falls out of your sandwich, and the next thing you know, you're seriously distracted.
If you have to eat or drink, pull over.
3. Focusing on the passengers
Your little dog may love sitting in your lap while you take a drive, but it's not a good idea.
Neither is reaching things to your little ones in the backseat while you're flying down a busy highway.
Leave the pets at home and make sure the kids have what they need before you take off.
There's always somewhere to stop if the baby drops her binky.
4. Being a looky loo
It's tempting to check out an accident as you drive by, but it's not safe. You can easily cause an accident of your own by giving your attention to something that's happening around you.
This also includes billboards and even a beautiful view of the mountains. Keep your eyes on the road ALL the time.
5. Driving while sleepy
One of the leading cause of distracted-driving accidents is falling asleep at the wheel.
If you feel sleepy, pull over, get out of the car, and take a walk.
You can always find a safe spot for a quick snooze if you must.
Always play it safe
Don't take risks on the road.
The consequences could be dire for you, your passengers, and those you're sharing the roadway with.
A vehicle with the latest safety technologies can be a big help.
At Serra Auto Park, we have many vehicles with safety features designed with your safety in mind.
Stop in and talk with one of our friendly, knowledgeable sales staff today.