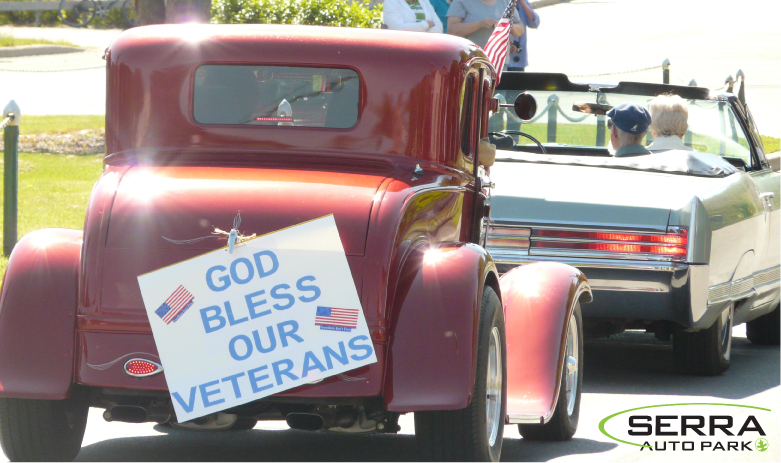 Not only is Memorial Day the unofficial start to summer, it's also the time set aside to remember the brave soldiers who have died in service to our country.
You can give this holiday the honor it deserves and still have a ton of family fun.
Young or old, check out these activities that will help you make lasting memories.
1. Keep the history of the day
Take in a historical site like a monument or memorial.
It's fitting for the holiday and will provide some great teachable moments for the kids.
2. Visit the cemetery
Lay a wreath or some flowers at the graves of one or more veterans buried there.
It's a small act, but it will leave a big impact on your children and the family who will be touched to find a surprise tribute at the grave of their loved one.
3. Have a BBQ
Picnics, cookouts, and BBQ's are synonymous with Memorial Day.
Grab the picnic basket and the cooler, fill them with sandwiches and snacks, plenty of water, and head out to your favorite spot.
If you're feeling extra adventurous, find an unexplored area and spread your blanket!
Bad weather back up
Don't let uncooperative weather derail your fun.
If you wake up to rainy skies, try one of these activities:
Take in a movie. Family-friendly flicks usually start to hit theaters in the spring.
Explore a museum. Take in some art or treat the kids to a natural science museum or the local children's museum.
Go ahead, jump. Find the nearest trampoline park. It's a perfect rainy day activity for kids of all ages.
Make memories
It won't be hard for you to fill up the Memorial Day holiday with family fun – rain or shine.
Make an effort to keep the meaning of the day in mind and find a way to pay your respects to a fallen hero, even if it's in a very small way.
If taking a new vehicle for a spin is on your list of fun, come see the folks at one of our Serra Auto Park locations for help!