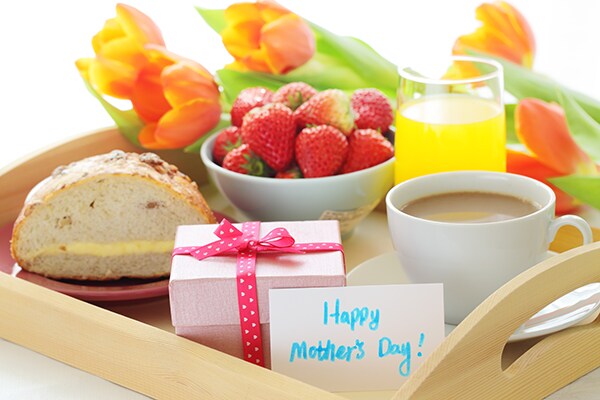 Moms never stop giving.
From the frequent all-nighters with fussy babies to the day they drive their child to college – and everything in-between, they put their whole hearts into their families.
It seems like a no-brainer to set aside one day out of the year to honor her, right?
You may want to try some of these ideas to show the moms in your life how much you care this Mother's Day.
#1- Bring the spa to her
You don't have to spend a lot of money on a fancy spa to make Mom happy.
Get her cozy robe ready, draw her a bath (with LOTS of bubbles), and give her some time to soak.
#2- Organize a family movie night
One of the things moms want most is time with her people all in the same room, spending quality time together.
Shut down the devices, turn on her favorite flick, and let her soak in the feeling of being surrounded by her favorites.
#3- Buy her a new car
Think it's a little too extravagant?
Not when you consider all the things that Mom does for you all year-round.
She deserves to be spoiled and a vehicle she's always had her eye on will be just right.
#4- Go adventuring
Some moms prefer the great outdoors to anything else.
If that describes the mother in your life, go on a hike, go kayaking, or lace up your rollerblades.
#5- Take on all her tasks
You'll need the participation of the whole family, but it'll make your mom so happy that it'll definitely be worth it.
For the entire day, work together to take care of all the tasks that Mom would usually have to do – on her own, no less.
Cooking, cleaning, running errands – come together and do it for Mom.
While everyone else is busy, instruct her to put her feet up with a good book or her favorite TV show.
Show Mom the love
Whether you're giving her a day off or taking her on an adventure, make the effort to give the mother in your life memories she'll always hold dear.
And if you decide to go big, see the folks at one of our Serra Auto Park locations for help finding the perfect ride for Mom.