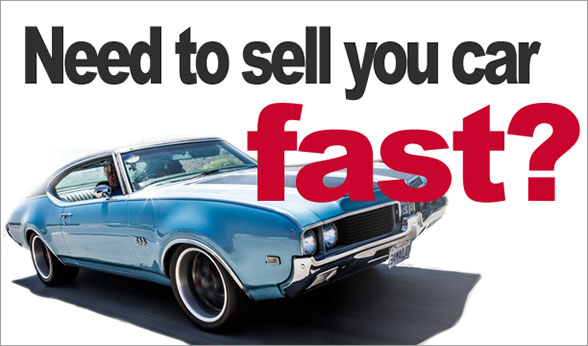 Ready to sell or trade in your vehicle?
You want to get the most money out of it you can.
That means you need to know a few tips and tricks to make sure you can ask the maximum amount that it's worth.
Here's how.
Clean it up
It should go without saying, but don't attempt to sell your vehicle without giving it a thorough cleaning – inside and out.
Interior. Make sure the upholstery is free of any stains or debris. Vacuum every nook and cranny and keep the other interior components free of dust and dirt. Don't forget the trunk.
Exterior. Grime isn't attractive. Give it a good wash and wax. Clean the undercarriage and put some gloss on the wheels.

The appearance of your vehicle is the first thing a potential buyer will notice.
Make a good first impression.
Replace the tires
It may seem counterproductive to replace the tires on a car you're trying to sell or trade, but it's worth it.
If there are any bulges, holes, leaks, or if the tread is too far gone, get new tires.
Savvy buyers will notice and a dealer will give you less for a trade-in.
Get rid of the rattles and creaks
The last thing you want is to take a potential buyer for a test drive and have your car make all kinds of scary noises.
Fix any mechanical issues like brakes, the water pump, oil leaks, or any steering and suspension problems.
Change the oil and make sure all fluid levels are topped off.
You want potential buyers to see that you have maintained the vehicle well.
Get a great trade-in deal
A dealership knows what to look for when you bring your car in for a potential trade.
Take the right steps to make sure you're doing all you can to get a great deal.
See the folks at Serra Auto Park for help!