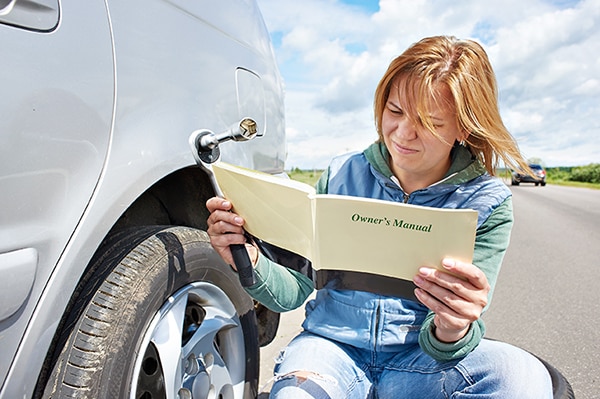 There are two types of people in the world.
One kind of person gets a new vehicle and studies the owner's manual as if they'll be tested on it.
The other kind tosses the manual in the glove box, never to be seen again.
Your owner's manual actually has a lot of vital information that you'll need to keep your car in good working order.
Buying a new car is a significant investment that you'll want to protect.
Here's what you'll find when you crack open this important guide.
1. Setting everything up
The latest vehicles have a lot going on and – techie or not – you're going to need some help figuring out things like:
The keyless entry

The sound system

The lighting – interior and exterior

The entertainment or navigation systems

And much more.
2. Checking your fluids
The oil is far from the only fluid that keeps your car running in tip-top shape.
Not only are there a lot of fluids to check, some of them need to be checked when the car is hot, some when the fluids have cooled, etc.
It's imperative that you know the right amounts of fluid to add and you may even need help finding where each one goes.
3. Troubleshooting
At some point over the life of your vehicle, you're going to hear a ding, a ping, or a knock that freaks you out a bit.
Your manual is a great resource for diagnosing common issues.
4. Cleaning the surfaces
You can find general information anywhere, but your manual will give you instructions for cleaning your specific car's leather or fabric upholstery.
5. Best driving practices
Each vehicle will handle a bit differently and have its own unique feel.
The owner's manual lets you know the ideal way your car should be driven, especially during the first 1,000 miles.
It will also tell you the best methods for optimizing gas mileage and utilizing safety features.
Get familiar with your manual
Your new vehicle comes with a guide for a reason.
The information it gives you is crucial for getting the most out of your car.
Don't forget – you can always come and see the folks at Serra Auto Park for help!