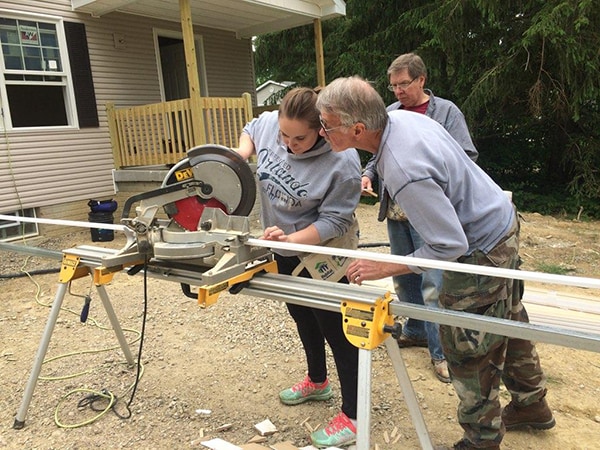 Giving back is just what we do.
Serra Auto Park has a long legacy of being active in our communities and doing our part to make a difference.
This is the second year in a row that we've worked with Habitat for Humanity of Summit County. This time we had two teams comprised of 10 Serra employees, as well as some of their spouses who kindly pitched in.
Team One
This group of workers was stationed in Copley.
Their job was to put trim around the windows and doors of the Habitat house.
They weren't afraid to get down and dirty, mudding the garage, either.
Team Two
Akron was the spot where Team Two offered a hand.
They had the task of framing the second floor of the house.
Habitat for Humanity of Summit County
Habitat for Humanity was established in 1976 in Americus, Georgia, as a way for families to achieve strength, stability, and self-reliance – important characteristics they need to build a brighter future.
The Summit County affiliate of Habitat for Humanity has been building homes for families in need since 1988.
In that time, they've built over 197 houses that are home to more than 200 adults and 375 children.
Today, Habitat for Humanity has a global presence, having built, renovated, and repaired more than 700,000 affordable houses that provide shelter to more than 3 million people.
People Pleasin' Isn't Just About Vehicles
When we say we're all about People Pleasin', we mean it.
But it entails a whole lot more than just providing you with top-of-the-line vehicles at a great price.
We're proud to give back to our communities – in big and small ways – including our work with Habitat for Humanity.