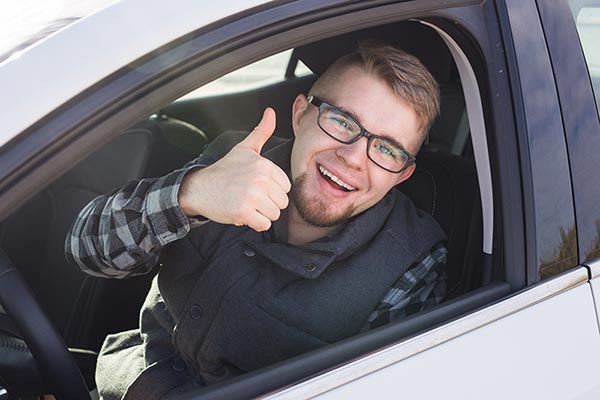 The test drive.
Once you've narrowed down your list of prospective vehicles, it's time to take the frontrunners for a spin.
Maybe you've never considered it before, but there are some rules of etiquette you should follow when you're trying out a possible new car.
Here are some dos and don'ts
DO make an appointment
Making an appointment certainly isn't a requirement, but it's a good idea.
When the dealership knows you're coming, they'll have the exact vehicles you want to try out on the lot and ready to go.
DO test drive more than one car
Make the most of your time.
When you schedule an appointment, let the dealership know that you're interested in a couple different vehicles.
They won't mind and you'll avoid multiple trips.
DON'T be afraid to ask questions
The salespeople you work with want you to have a great experience.
Never hesitate to ask them any questions that can help you make your decision about purchasing a car.
It's a big investment and everyone wants to be sure you make the choice that's right for you.
DON'T rush
A quick five-minute cruise around the block isn't adequate.
You need 25-30 minutes – traveling at various speeds/gears – to get the total picture of what driving the car will be like.
DO simulate your normal routine
If you work in a city that's a long distance from your home, obviously driving there on your test drive isn't feasible.
But, you can – and should – test it out on the highway, for example.
Test the car on the types of roads and areas in which you drive regularly.
Make a well-informed choice
The whole idea of a test drive is to get as comprehensive a look as possible at what owning this vehicle and driving it every day will be like.
Follow these dos and don'ts when you're car shopping and you won't have any trouble deciding on a vehicle you love and that's perfectly suited to you.
The friendly team at any Serra Auto Park store is happy to help.