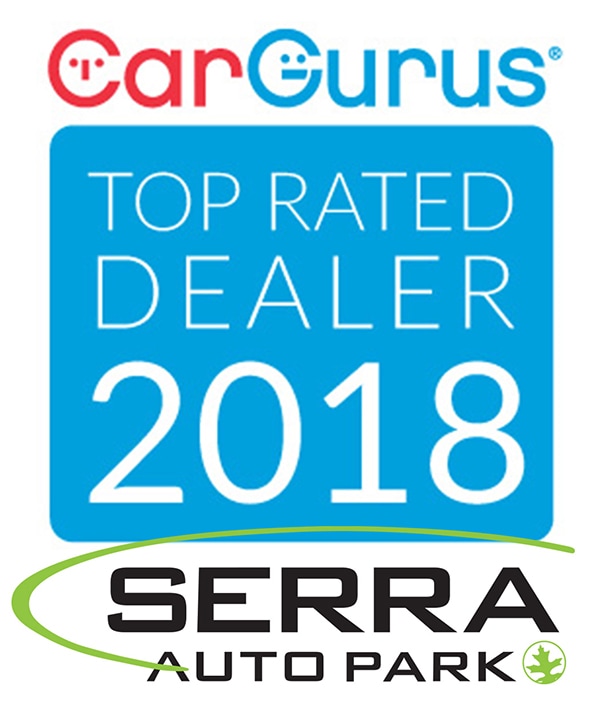 Serra Auto Park has big news to share.
We're proud – and pretty excited – to tell you that we have been named a 2018 CarGurus Top-Rated Dealer.
What does this mean for you?
It means you're getting a transparent shopping experience when you work with one of our Serra Auto Park dealers.
You can trust that you'll receive outstanding – and award-winning – customer service.
It's a great honor to be recognized among the top-performing dealerships.
But the best part about receiving this prestigious award is that it means we're fulfilling our promise to you, our customers – to keep People Pleasin' as our #1 priority.
When you're ready for your next vehicle, stop in at one of our Serra Auto Park locations and see what top-rate customer service looks like.