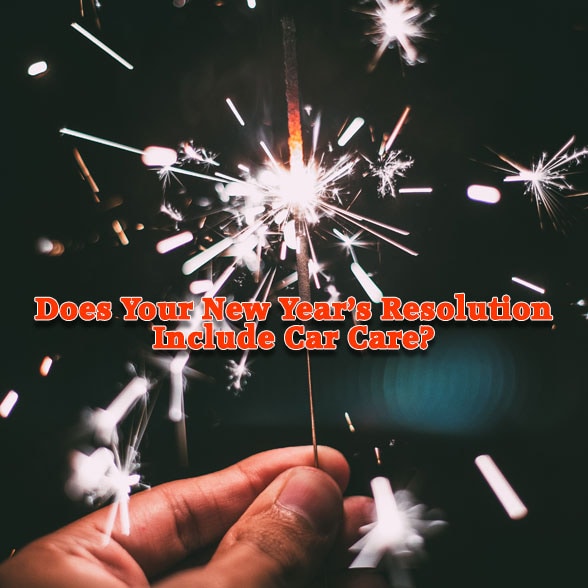 Your new year may be starting off with a list of resolutions.
Maybe you want to shed a few pounds or you're determined to build your savings account.
If you're hit and miss with maintaining your vehicle, this task should move to the top of your list.
Here's a handy guide to help you know what you should be keeping up with.
The first rule
No matter what you may have heard to the contrary, always go by the maintenance schedule that your owner's manual suggests.
The recommendations are for your specific vehicle and following them are the best way to keep your car in tip-top condition.
There's a reason your car comes with that big, thick book!
What to maintain
The word "maintenance" is tossed around, but what components of your vehicle need regular attention?
Fluids. There are a lot of different fluids that your vehicle requires to run well – or, sometimes to run at all! You can check some of them yourself, while others will need to be checked by your mechanic.
Belts. Your timing and serpentine belts are integral to the proper function of your car. If one of them goes out, you'll break down. Have them inspected regularly so that you don't end up with a nasty surprise.
Oil. The old standard of an oil change every 3 months or 3,000 miles isn't accurate with newer vehicles. But, it's still vital that you check it regularly and change it per your manual's instructions.
Battery. A new year is a great time to make sure your battery is clean and fully charged. Cold weather can have an effect.
Tires. Chillier temperatures can also affect your tires. Check the pressure about once a week or when you fill up your gas tank. Properly inflated tires keep you safer on icy, wet, or snowy roads.

Keep your car maintenance resolution
When you stay on top of your car care routine, your vehicle will pay you back with a long life.
Each of our Serra Auto Park locations has skilled auto technicians who are happy to help you start a new maintenance routine for the new year.
Give us a call today!