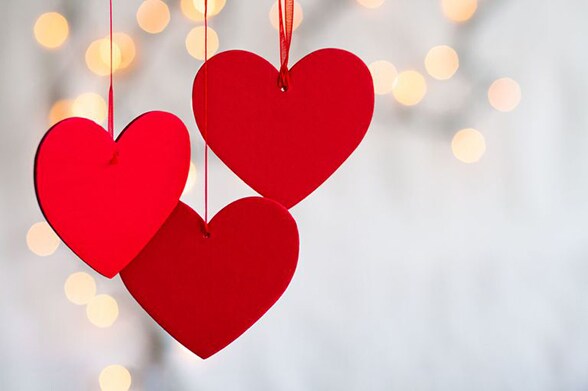 Ahh, Cupid.
February is his busy season.
Valentine's Day is the holiday of love, but do you know where this sweet day originated?
Here are some fun facts you may not have known.
1. Saint Valentine was an actual person.


Check out these popular legends that are attached to the man known as Valentine or Valentinus.
The Roman Emperor Claudius II decreed young men were not allowed to get married because they didn't make the best soldiers. A priest named Valentine rebelled against this unfair law and kept marrying couples in secret. He was put to death for his "crimes."
Valentine helped Christians escape from Roman prisons where they were being tortured and beaten, earning him a death sentence.
Valentinus was an imprisoned man who fell in love with the jailer's daughter. Doomed to be executed, he wrote her a letter and signed it, "From your Valentine," thus sending the very first valentine.

2. By the Middle Ages, Valentine was one of the most popular saints in Europe.
The facts surrounding Saint Valentine may be a mystery, but each of the stories has something in common.
Each one highlights his heroic, sympathetic, and romantic character.
3. Valentine's Day by the Number
Here are some bonus tidbits about this day of love.
Early 1700s: When the American practice of exchanging cards for Valentine's Day began.
1840s: When the first mass-produced Valentine's Day cards went on sale.
one billion: The number of Valentine cards exchanged every year.
85%: The percentage of Valentine cards sent by women.
6: The number of countries that celebrate Valentine's Day. They are the United States, Canada, Mexico, the U.K., France, and Australia.

Show your love with a new car
Did these fun facts put you in the mood to spoil your loved one with an awesome gift?
A new vehicle is the ultimate way to show how much you care!
Come to one of our Serra Auto Park locations and our friendly, knowledgeable salespeople will help you find exactly what you're looking for!