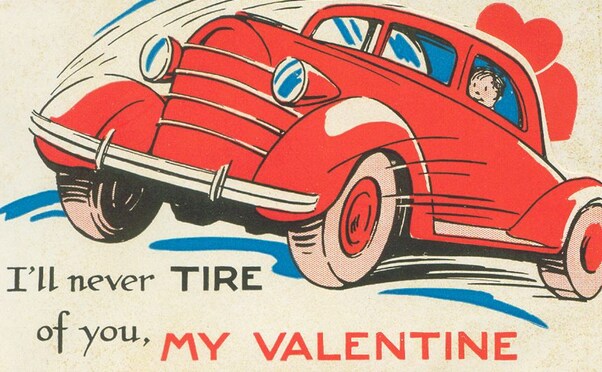 Valentine's Day is just around the corner.
What better way to wow your love than with the gift of a new vehicle?
It may take a little finagling, but you can pull off the surprise of a lifetime.
Here's how to do it.
Choose wisely
It would really be a bummer to buy your love a car that didn't suit their needs or that they didn't like.
Before you start shopping, have a conversation with the recipient about what their "dream" car would be, what colors they like, and anything else that will help you when you go to make the purchase.
Slip it into a relevant conversation so that you don't give away the surprise!
Make the dealer aware
After you have an idea of what kind of car you're going to buy, it's time to talk to the dealer.
There are a few reasons you need to let him know the car you're purchasing is for a surprise.
One is so they don't call your home after the purchase and spoil your big moment.
Another is that they've probably done this type of thing before, so they may have some ideas that you haven't thought of.
Knowing ahead of time also allows them to tweak some of their processes with the title and registration process.
Financing factor
If the car is for your significant other and you have to finance it, it can be a little trickier to pull off, but it can be done.
The dealer will usually be able to help you out by allowing you to sign some of the documents after the big reveal if the loan needs to be joint.
Give yourself time
Make sure you give yourself enough time to find a dealership that's a good fit and choose a vehicle that's just right.
At the Serra Auto Park, we're all about people pleasin' and that includes helping you pull off the Valentine surprise of a lifetime!
Come and see us at one of our locations today!