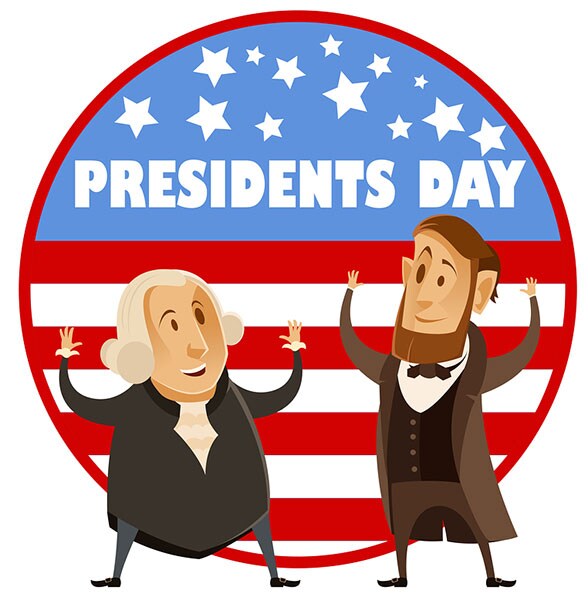 Presidents' Day is more than a day that the post office is closed or that the kids get off of school.
Do you know when the U.S. started celebrating it or why it's so special?
Here are the answers to all of your burning question about this February holiday.

It all started with George Washington
Our first president passed away in 1799.
On the occasion of his February 22 birthday in 1800, the day was set aside as a day to memorialize him.

It became a federal holiday in 1870
Arkansas senator Steven Wallace Dorsey was the first person to propose the idea and Rutherford B. Hayes signed it into law.
It used to only apply to D.C.
Initially, the holiday was only celebrated by the District of Columbia.
The Uniform Monday Holidays Act
The recognition of George Washington's birthday made the shift to Presidents' Day in the 1960s as a result of Congress passing the Uniform Monday Holidays Act.
It was a measure that switched the celebration of several federal holidays from certain dates to specific, predetermined Mondays.
Presidents' Day always falls on the third Monday in February.

The idea was to benefit the nation's workers by giving them three-day weekends throughout the year.
The Act also combined the celebration of George Washington's birthday with that of Abraham Lincoln, born on February 12.
Modern Presidents' Day celebrations
Today, this recognition of two of our most famous presidents has expanded to include all of those who have held the highest position in our land.
Many marketers have jumped on the Presidents' Day bandwagon in order to offer special sales and deals.
History and Deals
At the Serra Auto Park, we want to honor the lives of our most influential