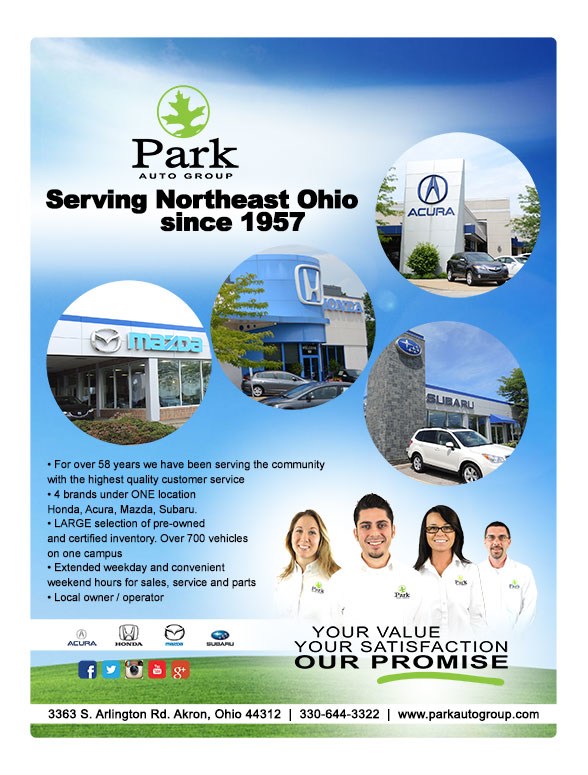 Editor's note: This post was originally published on 8/2/16 and has been updated for accuracy and comprehension.
Serra Auto Park (formerly Park Auto Group) has long had a commitment to community care.
For the people at each Serra location, it's much more than selling quality vehicles to our friends and neighbors.
Check out how we're helping in one local community.
Serra goes "Green"
In a town like Green, where people know each other by name and truly care about their neighbors, it's no surprise that Serra Auto Serra is compelled to give back to the community.
General Manager and Vice President (and Green community member) Tom Flory believes the community is different, as evidenced by the truly caring nature of his employees. Every day, they strive to serve each and every customer to the best of their ability.
It was no surprise to Flory that his team wanted to extend this service beyond the four walls of the dealership.
Here are just a few of the ways Serra Auto Serra gives back:
? Serra Auto supports the Green school system, sponsoring the Top 25 Banquet and sponsors little league and baseball teams.
? Serra Auto raises money for Blessings in a Backpack, donating food items as well as financial gifts.
? Serra has donated automobiles to needy people and those suffering from chronic conditions -- including servicing the vehicles.
? Serra Auto teams participate in breast cancer walks and raising money for cancer research and treatments.
Flory believes the efforts are more than worth it. And so does his team; in fact, the Serra Auto employees initiate many of the philanthropic activities.
Donating time, money and resources to the community only makes it a great place to live and work. And that's what you can count on when community members live and work in Green.
Serra Auto cares
Friendly service, thoughtful actions and great customer service make Serra Auto one of the best places to purchase a vehicle. Who better to buy a car from than a trusted neighbor and friend who has your best interest at heart?
If you have questions about a Mazda, Honda, Subaru, Chevy or Acura, or you'd like to talk to someone about choosing the right car for you, just call Serra Auto Park today!