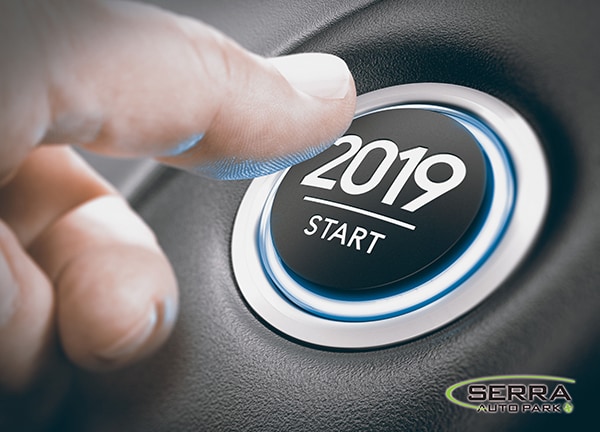 It's the most wonderful time of the year.
Not Christmas, though it may be just as exciting for vehicle enthusiasts.
The 2019 models are hitting the dealerships.
Here's what you should be watching out for this summer.
Acura RDX
The latest version is equipped with a roomier interior and is available in both front-wheel drive and all-wheel drive.
The 10.2-inch infotainment screen is situated on the dash, while the touchscreen control is between the seats.
Starting price: $37,300
Chevrolet Silverado
This second best-selling vehicle in America is slimmed-down for 2019.
Though it's 450 pounds lighter, it doesn't skimp on space.
The bed is wider and the crew cab has a larger backseat.
Look for the Silverado to make its appearance late in the summer.
Starting price: $40,100
Honda Insight
The third generation of the Insight is poised to replace the Civic Hybrid.
It will feature an updated infotainment system, Honda LaneWatch, and Honda Sensing safety technologies.
Starting price: Hasn't yet been disclosed, but will fall between the Civic and the Accord
Subaru Ascent
This brand-new, three-row SUV comes with Subaru's standard all-wheel drive and can tow up to 5,000 pounds.
One of the unique characteristics of this SUV is the 8.7-inches of ground clearance, which means it's more versatile in terms of terrain.
Starting price: $31,995
Subaru Forester
This classic is getting a total redesign for 2019.
Of course, it comes with the standard all-wheel drive as does the 2.5-liter four-cylinder engine.
The real revolution comes in the form of new technology.
DriveFocus uses facial recognition software to spot signs of distress or fatigue on the driver's face.
It also comes with Subaru Intelligent Drive throttle control.
Starting price: $23,700
Summer car-lovin'
Whether you're interested in an SUV, truck, or a hybrid, there are some great new choices available in 2019 vehicles.
When you're ready for a test drive, come and see the folks at one of our Serra Auto Park locations for help!