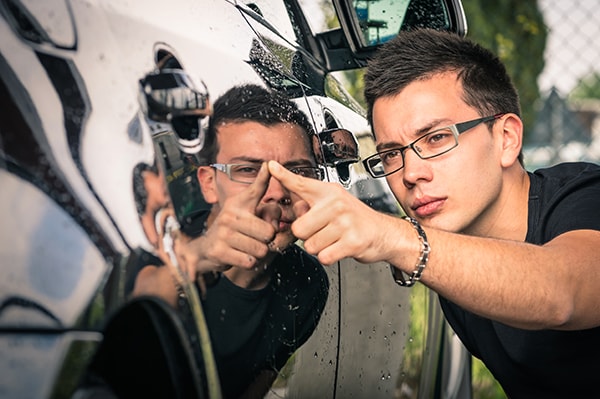 Buying a used car can be nothing short of a nightmare.
Vehicles that look great in pictures turn out to be less-than-pristine in real life.
How can you navigate this potential minefield?
With preparation and patience, you CAN find a vehicle that's just right for you.
Here's what you need to know.
1. Research the kind of vehicles you're interested in
You can find a lot of vehicle information on the internet.
Search the specific make, model, and year (if you have one in mind) you're looking for.
Look at car-enthusiast forums and take note of any trends, such as a certain vehicle year that always rusts in a certain spot or that is known to have brake issues, for example.
2. Have financing lined up before you shop
If you're going to be financing your new-to-you ride, get approval before you go shopping.
This allows you to search for cars – and negotiate when you find one – with your limits in mind.
3. Go for a test drive
You need to get a feel for how the vehicle reacts in different conditions.
Take it on back roads, city streets, and the highway.
Listen for odd sounds that may indicate a mechanical issue and check the heater and air conditioning.
4. Get a vehicle history report
Many dealerships will offer a Carfax or Auto Check for the used cars for sale on their lots.
If not, it may be worth the investment. It'll give you important information about the odometer reading, brand history, and let you know if the vehicle was ever stolen or damaged in an accident.
5. Look for drips or leaks
Take a look underneath a car and check for brown or green fluid.
Brown liquid may mean it's leaking oil, which can lead to costly repairs down the road.
Green fluid could indicate a leak in the radiator.
Think twice about purchasing a car with any kind of leak.
Be a savvy car shopper
Buying a used car isn't a walk in the park but you won't have to dread it quite as much if you're armed with the right information.
Make sure to make Serra Auto Park a part of your used-car search.
Our knowledgeable and friendly staff are ready to help you find just what you need.