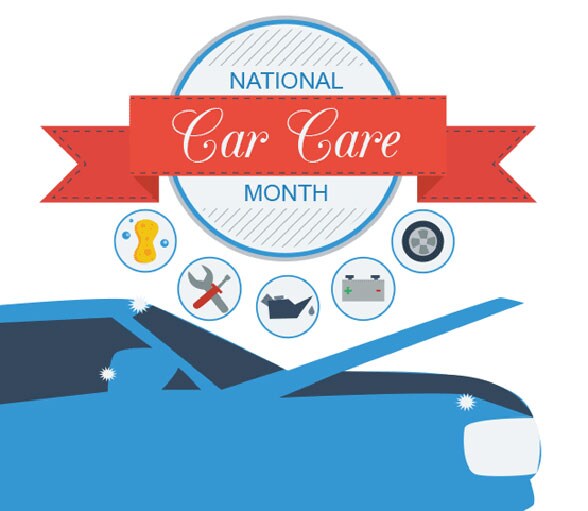 October is Car Care Month.
Why, October, you may wonder?
The changing temperatures necessitate some attention for your vehicle.
Are you down with the idea of scheduling some routine maintenance but not sure what you should have done?
You're in luck because we've got some ideas to help you out.
Check fluid levels
You probably know that your car has a lot of fluids.
Any of them needing a change can throw off your vehicle's function.
Here's a list of what needs to be looked at.
Oil
Power steering fluid.
Transmission fluid.
Windshield washer fluid.
Antifreeze and coolants.

Check your battery
When it comes to your battery, the connections should be tight and clean with no sign of corrosion.
If it's not up to par, it should be replaced.
Getting stranded out in the cold is no fun at all.
Have the hoses and belts inspected
If any sign of excessive wear, such as cracks, fraying, or brittleness is detected on any of the hoses or belts, your mechanic will want to replace them.
They'll also be checked to make sure they're tight and the connections are tight.
Have your exhaust system checked
Signs of leaks, rust, or damaged or broken hangers or supports can be quite dangerous if not taken care of right away.
Get a brake inspection
The perfect way to remember to have your brakes looked at once a year is to always schedule it during Car Care Month.
Your brakes are one of the most important safety features on your vehicle and any excessive wear to drums, rotors, pads, or the brakes themselves should be fixed.
Make maintenance a habit
When you designate October as Car Care Month on your calendar, too, you won't have any trouble remembering to get your vehicle looked at.
At the Park Auto Group, we'd love to help you make a habit of maintaining your vehicles.
Give us a call for an appointment with our skilled mechanics today!