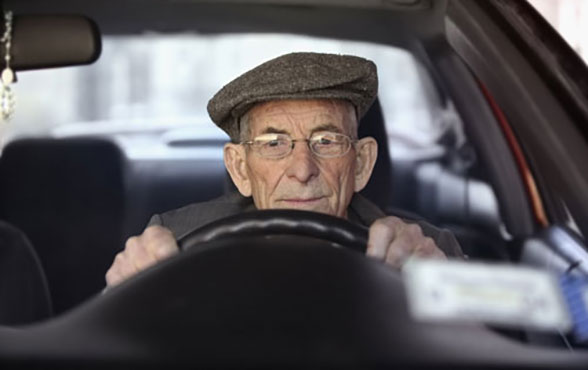 What you value in a car should change when you get to a certain age.
And if you want your car to "age" with you, you need to be forward-thinking about your needs.
Instead of a fast, sexy car, you'll want to ensure that the car fits your changing needs. If you care for an elderly parent, choosing a car that suits your mom or dad will ease the burdens of caregiving.
Here's what to look for:
High seats. Seat level dictates how easy it is to get into and out of the car. Low seats are harder to navigate than a high seat, which helps people seamlessly transition into the vehicle.
Leg room. If your parent sits in the back seat, there should be plenty of legroom to accommodate the passenger. Keep in mind that the door should open with enough space to make it easy to get out of and get into the car, too.
Electric seating. This feature makes it easier on your back to adjust the seats.
Electric locks. You don't want a parent with dementia trying to open the car door when it's moving, so electric locks are a must, as are child-safety locks.
Cargo space. Traveling as or with an aging adult often comes with lots of equipment, like a wheelchair, walker and other things, like groceries or a pet. Make sure the cargo area has enough room to fit the things you'll need.
Keyless entry. This feature frees up your hands to assist a parent or make getting into the car very easy.
Temperature controls. Heated seats (if you live in a cold climate) or cooled seats (if you live in a warm climate) makes the car comfortable to travel in. Consider getting remote start, too.
Technology. Evaluate your need for features like navigation, hands-free voice assist, backup cameras, and bluetooth to make riding in the car a good experience.

When it's time to buy a car that will accommodate your needs as you age, get in touch with Park Auto Group. We're happy to help you evaluate the features you need.