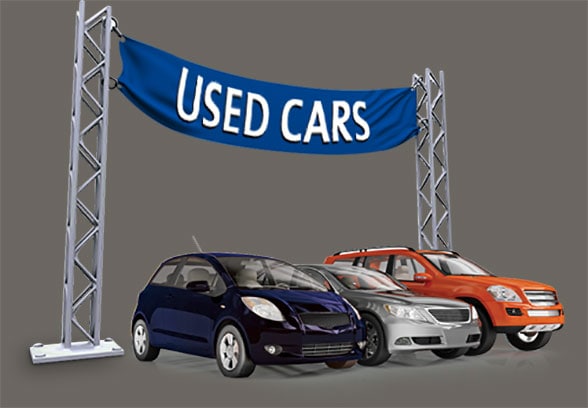 Purchasing any vehicle can come with some confusion and a lot of questions.
There are some certain questions that are important to ask if the car you're interested in is used as opposed to a brand new vehicle.
Being prepared with the answers you need before you go car shopping can help the process go a little more smoothly as well as make you a more confident buyer.
Here are some of the questions you should ask about a used car.
Can I go for a test drive?
It's critical for you to drive a used car before you make the purchase. You'll be able to experience what riding in the car will be like. Be sure to listen for any sounds that a car shouldn't be making and hear how the engine runs. A long test drive can help you discover any other malfunctions.
Can I look at the maintenance records?
Just being told that a car was well-cared for isn't enough. Looking at the actual maintenance history will give you a much clearer picture of how the vehicle has been kept up over its life.
How many miles has it been driven? What kind of miles are they?
If a car has high mileage for its age, ask about how the majority of the miles were obtained. The reason being that highway driving is gentler on a vehicle than the frequent stops and starts of city driving.
Has the car ever been in an accident?
While minor dents and scrapes won't affect how the car runs, be wary of a car that has gone through a major crash. Many car dealers will provide you with a Carfax or similar report for a vehicle. This will include information about any accidents in which the car may have been involved.
The bottom line
It's a good idea to start off your conversation with a dealer with the question, "What condition is the car in?" This may cause them to give you information you hadn't thought to ask about.
Make sure that you feel your questions have been answered satisfactorily before you make a purchase.
Come visit us at Park Auto Group! We'd love to help you find a used vehicle that's just right for you!