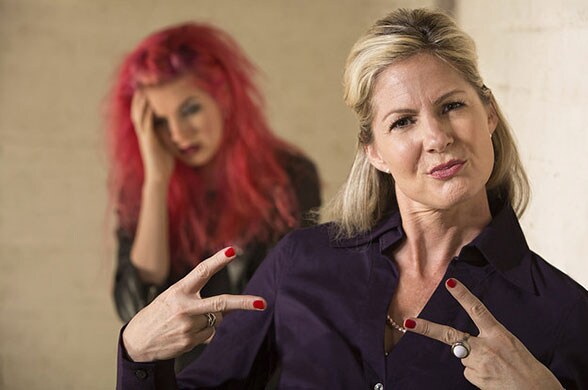 Back in the day, you could choose a sporty car without a second thought. But the minute you become a parent, the dreaded minivan doesn't look so bad, does it?
That's because your priorities change when you become a mom or dad, and you're willing to put your children's safety ahead of looking "cool."
Many of today's vehicles have the features you need to ensure safety, as well as comfort and convenience.
Here's how to choose a family-friendly car -- without sacrificing your pride:
Make it latch. To keep your child safe in a car seat, the vehicle should have LATCH (lower anchors and tethers for children) capabilities. This is now the standard for car seat safety, ensuring that your child's car seat will be properly secured.
Go for cargo space. Since most vehicles are equipped with LATCH, your next concern should be cargo space. You'll need to store strollers, bags, toys and more that your children need. The best strategy is to purchase a stroller that will fit into your car's trunk or your SUV's rear space, rather than purchasing the stroller first and hope it fits into the vehicle.
Choose your entertainment features. With kids in the car, it doesn't take long for chaos to break out -- if they're not properly entertained. Make sure to let your children participate in the test drive to ensure they can see out the windows. The vehicle should have a built-in entertainment system, so they can play videos and movies. A good sound system will help, too, especially if your car allows the kids to use headphones -- so you don't also have to listen to their music or video. Finally, make sure the car has enough built-in USB chargers so that you can keep everyone's devices juiced up.
Keep it clean. With kids, spills and mess are inevitable. You'll want the car to have enough cup holders for everyone, as well as storage for books, toys and electronics to keep the car looking clean. Finally, choose an upholstery that's easy to clean, like leather seats. Or have the cloth upholstery treated to withstand staining.

You may want to purchase a minivan to get your family from point A to point B. But you can also choose from many other passenger vehicles that provide the same features. Let Park Auto Group help you select your next family vehicle -- whether you give in and join the minivan club or not!