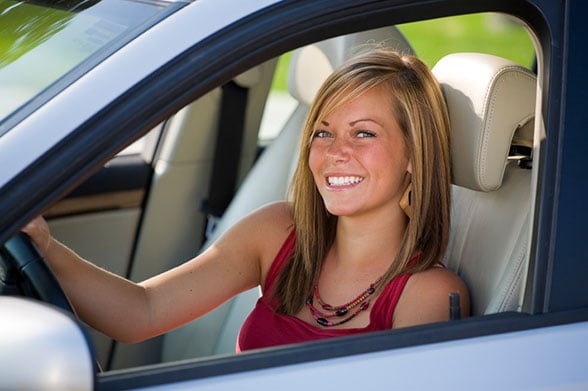 A new school year can bring a lot of changes to the family.
Whether you're sending your baby off to college or just the local high school, they're going to need their own transportation.
When it comes to finding the right ride for your child, safety will always top the list.
Here are a few of the safest vehicles you can get for your student. They look pretty cool, too!
Honda Fit
The Fit may look small, but it's mighty when it comes to cargo space – a must for college students packing up for their big move and coming home for those breaks!
It's fuel efficient, rides smoothly, and is really fun to drive.
Mazda3
The Mazda3 is a zippy little joy to drive but has the safety ratings that every parent wants! It also gets great gas mileage – 28 mpg in the city and 37 on the highway.
This car would be great for a high schooler, but a college student may prefer the hatchback model that provides more cargo space.
Subaru Legacy
Subarus are known for their high safety ratings, and the Legacy is no different.
A big plus is the all-wheel drive that comes standard, which can give you some peace of mind when your student is traveling back and forth in the rain and snow.
It was redesigned in 2015 and it looks snazzy enough to satisfy any teenager or college student who wants to drive a vehicle that can turn some heads!
Honda Civic
When safety is your goal, you can't go wrong with the perfectly rated Civic. It gets fabulous fuel efficiency and it has a ton of high-tech features, like a rear view camera, Bluetooth, and a USB port.
You shouldn't have any trouble finding a car from this list that your student would love to drive.
Bring your student to see us at Park Subaru and take a test drive today!