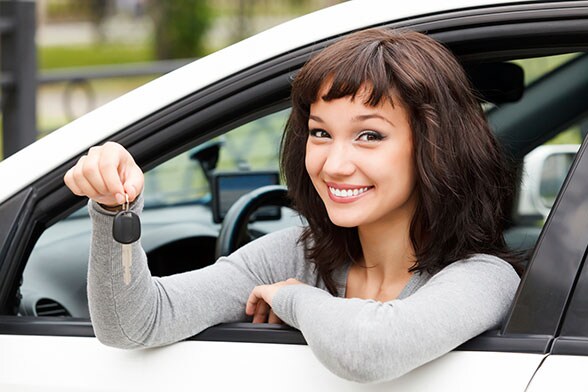 You can hardly believe your child is old enough to drive. You may be wistfully remembering them wobbling their bike up and down the driveway, and now they're ready to have a car of their own.
Springtime can be tricky for new drivers. It can be wet, rainy, and still experiencing some random snowfall. Buying just the right car to safely get your teen on their way is imperative.
The first concern you should think about is if you should go new or used.
Of course, every teen will prefer to have a new car, waiting in the driveway the morning of their 16th birthday. The reality is probably a bit different.
If a new car isn't in your budget, consider a certified pre-owned car. You can still get good financing rates and a warranty that is comparable to what you'd get with a new car.
Here are some good choices for your teen's first vehicle:
Honda Accord and Honda Civic. The Accord is larger and a bit more on the budget, while the Civic is more compact and less expensive. Both are highly rated for safety.
Subaru Outback or Forester. Both are reliable picks. The Outback is a bit smaller in size while the Forester is an SUV.
Mazda 3S. The size is just right for a teen driver, it's fuel-efficient, comfy, and fun to drive. But more importantly, it ranks highly in reliability and safety.
Acura TL or TSX. The TL is a more luxurious ride for a reasonable price. The TSX is smaller and sportier, but either choice would be an appropriate pick for a new driver.

Need some guidance for getting your new driver into a safe vehicle this spring? Contact us today at the Park Auto Group and let us help!