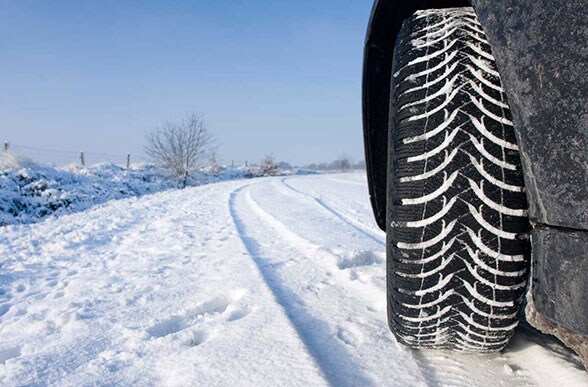 Before you know it, gentle snowflakes will be falling, the trees will bend under the weight, and you'll be tucked away under a blanket in front of a roaring fire.
While this image is one aspect of the upcoming winter season, more often than not, we're still trying to get to and from work and taxiing kids around -- despite of the winter weather.
Your car needs to be ready for the wrath of winter, so make sure your vehicle is able to tackle the season head-on. Here's what you can do:
Consider buying snow tires. They are durable and will help you navigate snowy, icy roads.
Check your insurance. Accidents are more likely to happen in the winter, so make sure your insurance is up to par and offers the most protection possible for the elements.
Be prepared. Even with the advent of cell phones, it's possible to get stuck in a snowstorm and have to wait for hours for help to arrive. You'll want to have basic necessities stored in your trunk, like jumper cables, flashlight, blankets, boots, gloves, a first-aid kit, sand and a shovel -- just in case.
Get the proper oil change. As you reach 30,000 miles, you need to make a full-service maintenance appointment for your vehicle. This service should include a change of oil, using a product with the optimal thickness for winter. You see, as the weather gets cooler, the oil may thicken. If it gets too thick, it won't be able to keep the engine lubricated. The right oil will get the job done, however.
See the road. Wiper blades only work for about a year. If it's been awhile since you've changed the blades, now's the time to swap them out. You don't want to find yourself in a storm only to discover that the wipers are shot. Make sure to fill up on windshield washer fluid, too.
Being prepared for the winter weather is a critical task you need to do before it's too late. Contact Park Auto Group for help servicing your vehicle.