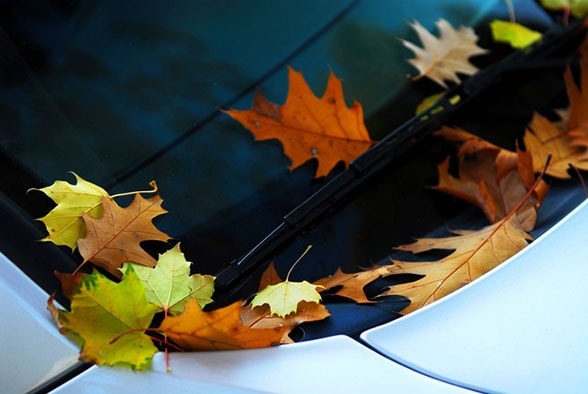 Seasonal maintenance offers a host of benefits. It not only keeps your car running smoothly, but it helps you save money by keeping the car's value up, getting the most out of your investment and avoiding costly repairs.
Here's what you should do during the fall season to maintain your vehicle in the early fall:
Get a tune-up.
Attend to the brakes. Don't let worn out brake pads go unchecked; it's unsafe and can lead to costly damage to the rotors.
Change the oil. Changing the oil will keep your vehicle humming.
As the fall season gets into full swing, you should:
Check the battery. Replace it if it's older than four years.
Check the hoses, coolant and filters. The gas, oil and air filters should be in good condition. Proper coolant levels will help the engine to warm up in cooler weather and ensure that your defroster and heater function.
Get ready for emergencies. You'll want to store a bag in the trunk containing a blanket, gloves, boots, sand, a flashlight and a shovel.
As fall comes to an end:
Check the tire pressure. Low tire pressure will increase wear and tear and reduce traction in icy conditions.
Be ready for ice. Put window scrapes and deicer in the car. Double check that the defrost mode for front and rear windows works.
Stay safe. Make sure you follow the speed limit and leave plenty of room between you and the car in front of yours. Stop slowly, especially when the road conditions are icy or wet.
Warm up. When the weather is colder, make sure you let the car warm up long enough. This will ensure the proper flow and lubrication of engine oil. When you start to drive the car, go slowly for the first few minutes to give the oil a chance to warm up.
This fall, take the necessary time to get your car ready for the upcoming winter season. For help with fall car maintenance or service, contact Park Auto Group today!